YOU ARE A FIERCELY PASSIONATE ENTREPRENEUR
With a purpose driven business and a gift that the world needs.   
YOU ARE DONE WITH INFORMATION OVERLOAD
AND "QUICK FIX" SOLUTIONS 
That leave you overwhelmed, stuck and on your own.
YOU ARE READY TO...
BECOME THE DRIVING FORCE BEHIND YOUR BUSINESS & LIFE.
Have a strategic plan so you can make decisions with confidence and get things done.  
End the struggle and create sustainable financial and creative freedom.    
Shift the stories that are blocking your success and cultivate deep alignment in your life and work.
You need a new approach with relevant expertise, repeatable strategies, implementation, accountability and a wildly supportive community. 
WELCOME TO THE DEFINE DESIGN ALIGN ACADEMY 
A year-long guided transformation of your business & life.

Designed for you —
a smart, intuitive, discerning entrepreneur.
The DDA ACADEMY is a profoundly effective, systematic approach that teaches you how to build your foundation, radically shift the way you show up, think strategically, make empowered decisions and take aligned action so you quickly and soulfully re-shape your business and life. 
You'll master a method that you can apply to each area of your business and life and get the same results each and every time.  And have the tools, resources, support and know - how to navigate the messy bumps, twists and turns that will come when life happens!  
How can I be so sure? 
This is the method that I've developed over the last decade and I use daily. It's what gave me the foundation to re-design my world; reclaim my time, change my business model, move from being financially and energetically bankrupt to living in abundance; triple my income, own my home and finance my business, re-align my relationships and shift years of struggling with my health and self esteem. 
I've worked with hundreds of savvy business owners and individuals, using this method who empower themselves daily and continue to make their  impossible - possible.  
The Academy kicks off with your seven week live DDA METHOD foundation training. Together, we build your foundation and ensure you are crystal clear on your year ahead and are deeply grounded in what matters most to you. 
At the end of the DDA METHOD foundation training you will have:   
A comprehensive understanding of a proven methodology to apply and transform any area of your business and life.
Created a customized strategic Road Map to launch into 2018 with absolute clarity in your goals and priorities.
Cleared your external distractions and learned the DDA SHIFT Method to change the internal stories that have been blocking your path.
Identified the systems you need to increase your productivity and the support you need to move forward.
Crafted your CEO schedule based on your non-negotiable priorities and implemented CEO habits that

raise your vibration.

Integrated the power of celebration and determined the benchmarks for success on your terms.
Expanded your vision and raised the bar on what's possible for YOU in 2018!   
And this is just the beginning of a full year of training, support and implementation!
DDA PLANNER & ROAD MAPPING SYSTEM
You will receive a digital, editable copy of the exclusive DDA Planner and a hard copy wrapped in a beautiful embossed, linen binder. This will help you establish your planning system and rhythm and stay fiercely focused on your short and long term priorities. The DDA Planner holds your Road Map, a very unique Toolkit with templates and a special copy of the DDA Manifesto Colouring Pages, exclusively designed by Ms. Marlene Lowden. 
KNOWLEDGE IS POTENTIAL. ACTION IS POWER. 
This is a one year journey because the key to your success is consistent implementation! The Academy is specifically designed so that you not only learn the methods but you receive the support and accountability you need to implement. Following the first 90 days of building your foundation, you will be supported through the following structure to ensure that you have access to the strategies and feedback that you need - when you need them, remain clear on your vision, navigate what comes up while staying fiercely focused on your highest priorities and getting things DONE.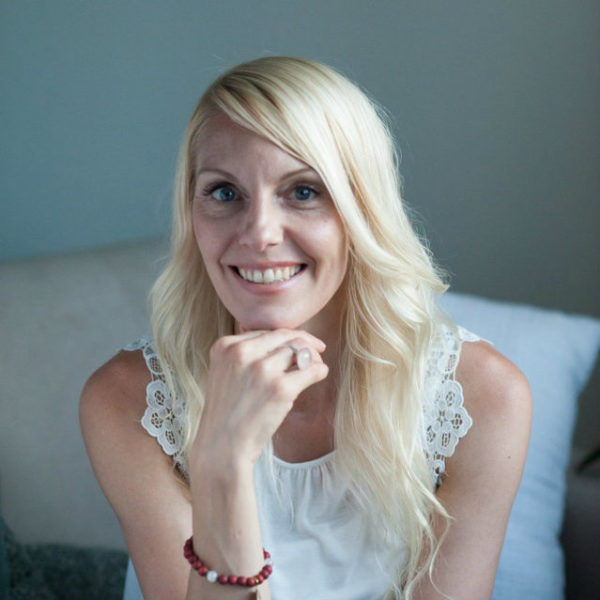 BUSINESS & LIFE ASSESSMENT REVIEW
You won't get lost in the crowd. Leah will review your assessment, gain an understanding of you and your business and provide feedback throughout the year. 
ON DEMAND TRAINING
Provides you with the systematic training, workbooks, templates and tools to build your foundation in the core pillars of your business and life. (24/7 access)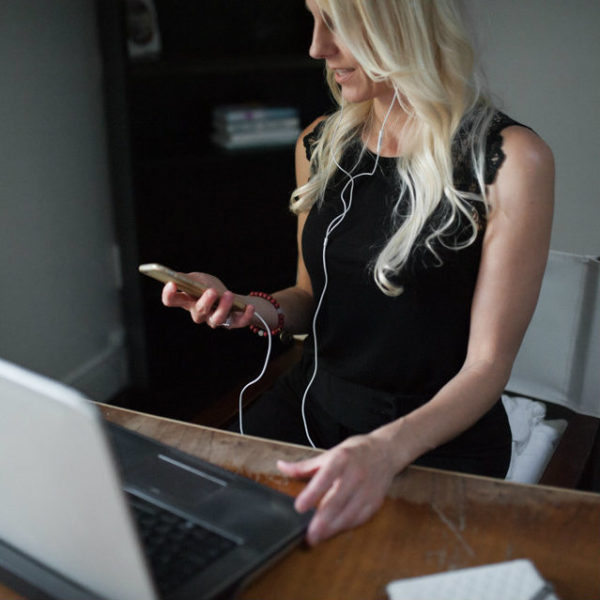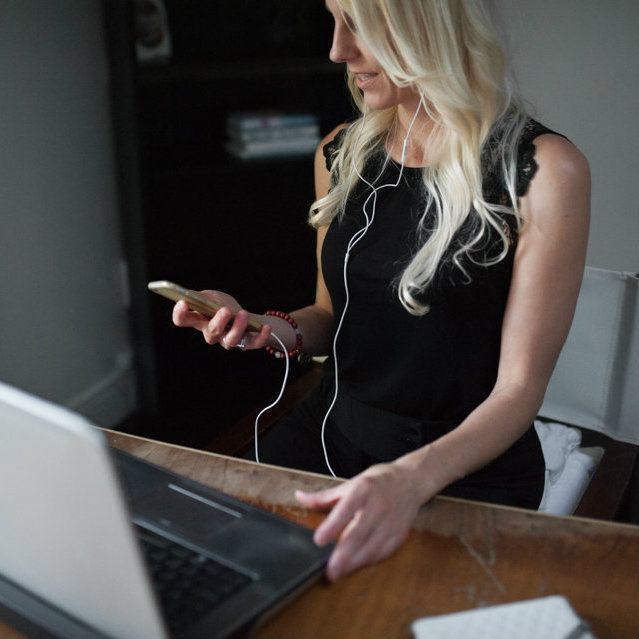 OFFICE HOURS and             HOT SEAT COACHING 
Connect with your peers on Zoom and access Leah directly to receive feedback on strategy, solve problems and have your questions answered. (monthly)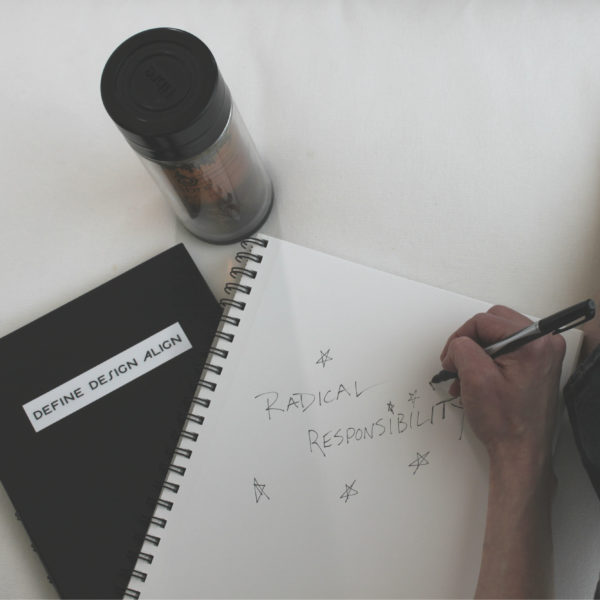 IMPLEMENTATION SESSIONS
Live virtual group implementation sessions. Show up, set a goal and get your work DONE! (1/2 DAY - 6 x year)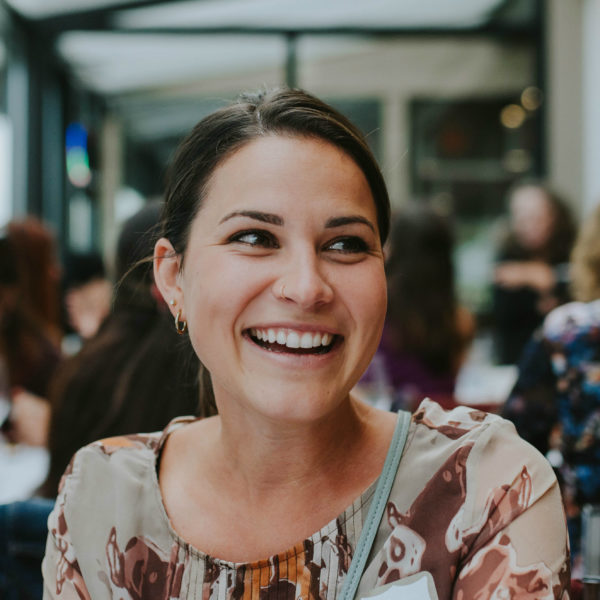 THE DDA NETWORK
Need an accountant, digital strategist, copywriter, therapist, book publisher... you will have instant access to referral sources and recommendations so you can find the expert support you need.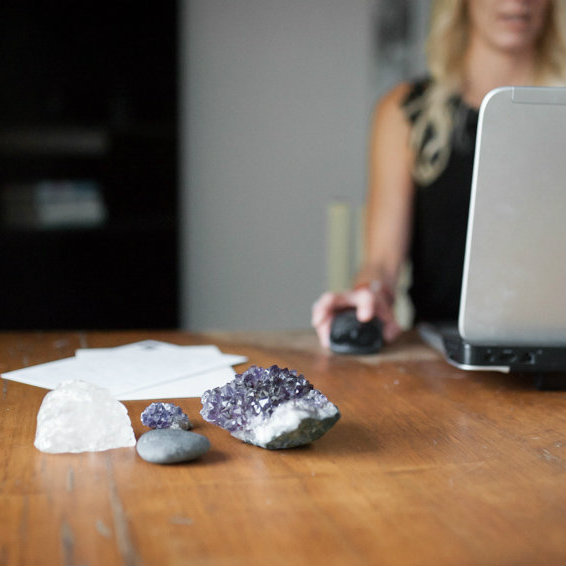 LIVE VIRTUAL ROAD MAPPING RETREATS  
Together with Leah and your peers, you'll get your Road Map done so you'll launch ahead with absolute clarity, a customized plan and fierce focus. (3 x year) 
CEO SESSIONS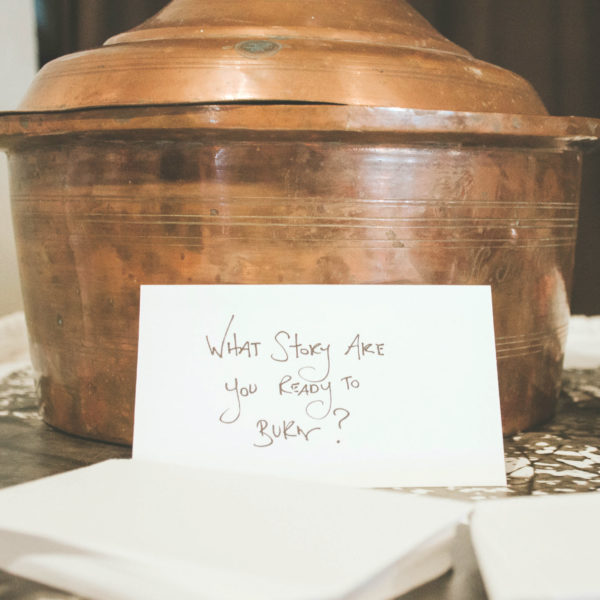 Together with your peers, Leah will guide you to "Land & Launch"; reflect, measure your traction, SHIFT your stories, identify next steps and learn CEO strategies to raise your bar.  (monthly)
PRIVATE FB COMMUNITY
Connect, share, celebrate, gain insights, feedback, support and resources. Where ideas gain traction, deep friendships are born and magic happens. (daily)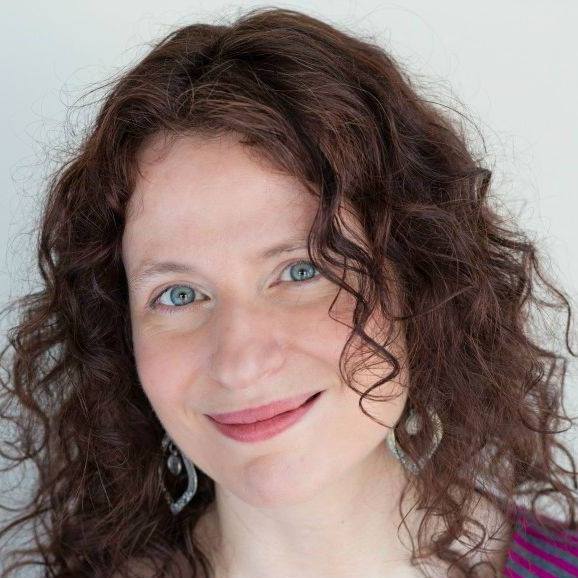 MASTERCLASSES with COMMUNITY EXPERTS
Master Classes with qualified experts invested in providing you with the strategies and tools you need in the most important areas of your business and life. 
ACCOUNTABILITY PARTNERS 
Connect with a fellow member and create an accountability partnership. (optional)
ON DEMAND FOUNDATION TRAINING DETAILS
There is tremendous value in the Foundation Training that will provide you with the strategies, processes and tools you need to build the foundation of your business.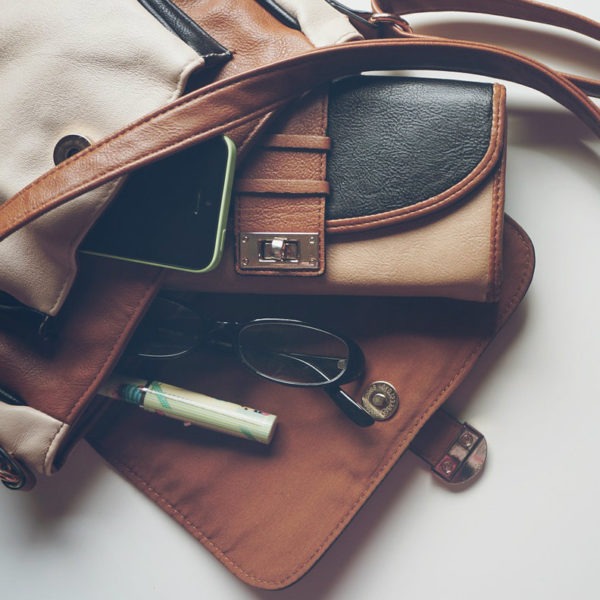 DEFINE DESIGN ALIGN: YOUR MONEY
Take radical responsibility for your financial health. Understand how your money story is the driving force behind your current financial status – and how to SHIFT it! Define abundance on your own terms and learn how to experience it immediately. Stop de-valuing yourself and reclaim your power and embrace your true value. Know your numbers, decrease your debt and design a profit map to create true financial sustainability. Establish money systems, habits and rituals to keep you on track.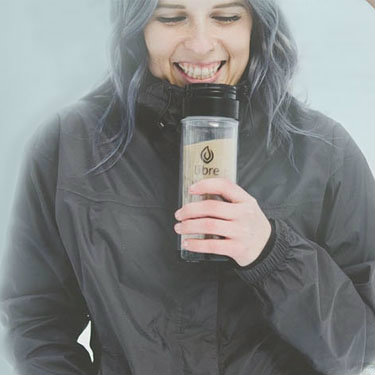 DEFINE DESIGN ALIGN: YOUR PRODUCTS & SERVICES
Take stock of your products and/or services so you can ensure you are focused on profitability. Understand your strengths and your business model. Ensure your products and services align with your positioning and customer journey and structure your pricing and packaging to be congruent with your profit map and goals. 
DEFINE DESIGN ALIGN: YOUR PEOPLE BRAND & MESSAGE 
Gain real clarity on your ideal client so you can deeply serve them. Understand the elements of your Brand and Brand Identity so you can create consistency and ease in communicating with your people. Unveil your unique story and message to engage and deepen your relationship with your clients and customers.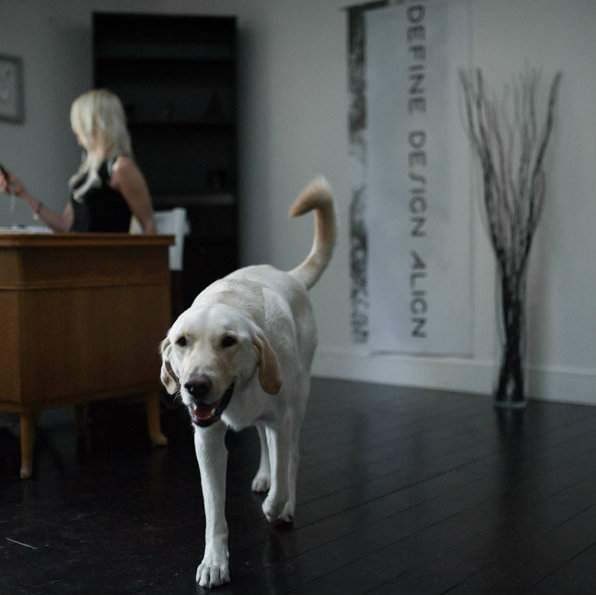 DEFINE DESIGN ALIGN: YOUR MARKETING & SALES
Identify your greatest marketing barriers and find solutions (often they don't have anything to do with marketing). Understand marketing today, digital strategy and content marketing. Have a clear understanding of the new marketing and sales funnel so you can find and close your marketing gaps. Find sales and revenue opportunities that are right in front of you. Create a marketing plan and system that is in alignment with you, your company and your revenue goals.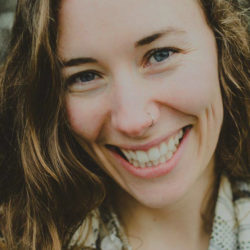 DEFINE DESIGN ALIGN: YOUR HEALTH & WELL BEING 
Your health, raising your vibration and cultivating presence is essential to becoming the driving force in how you navigate your business and life, your productivity, your experience and the results you achieve. Which is exactly why a Yoga, Breathing and Meditation practice exclusively designed for the DDA Academy by Ms. Georgia Cyr, is part of the foundation training. In addition, you'll have access to nutrition, creativity and other master classes and resources specifically chosen so as you grow your business and expand your life you become healthier and happier in your body, mind and soul. 
MASTER CLASSES with your COMMUNITY EXPERTS
As CEO, your job is to build the best possible team of experts to call upon their wisdom and apply it to your unique business and life. I am incredibly excited to introduce you to some of the DDA Academy community,  specialists who will share their knowledge with you!
MARIE POULIN
Marie is a serial entrepreneur and one of the most sought after digital strategists and product developers in the online world.  
Master Class: Simplify Your Products & Services
JULIA CHUNG CFP, CLU, FEA
Julia is a seasoned personal finance expert, co-founder of Spring Financial Planning, and CEO of Admin Slayer.  Julia empowers her clients through financial advice and the support, structure and resources for success.   Master Class: Build Your Rock Star Team 
ERIN WHALEN
Erin is a heart-centered, passionate copywriter and digital content developer whose words have generated millions of dollars in revenue for her clients.
Master Class: Unleash Your Email Awesomeness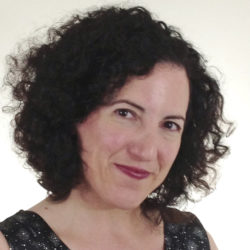 STEPHANIE WOOD
Stephanie is an EFT master trainer who has facilitated profound personal growth and transformation for people around the globe. 
Master Class: Powerful EFT techniques to transform your stories.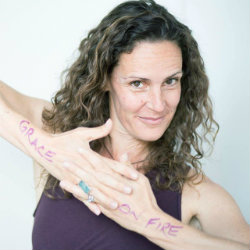 TANIS FRAME
Tanis is a science geek, thrive-catalyst and play-evangelist and the force behind Decide to Thrive - a movement impacting lives around the world.
Master Class: Play is the Way Home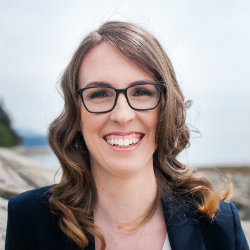 ALLISON FEENSTRA, CPA, CGA
Allison's passion is helping small business owners thrive and grow through financial management support and all the ins and outs of tax planning, accounting and daily operations. Master Class: Organize Your Year End Finances with Ease 
NICOLE KELEHER
Nicole is the CEO of the most successful Christmas Store in Australia, customer experience maven and marketing expert.  Master Class: Customer Engagement Strategies for Success.  
LISA GRANT
As an RHN, Lisa specializes in using personal story and symptom analysis to help people shift their relationship to food and reclaim their health. 
Master Class: Feed Your Cells, Not Your Stomach  
LINDYN WILLIAMS
A visual brand strategist, exceptional photographer and Instagram maven, Lindyn is driven by creating meaningful connections through online visual stories. (Yes, 60% photo cred on this page.) 
Master Class: Your Visual Brand Strategy 
CINDY STOCKDALE
Cindy is a yoga teacher, medicine woman and a business manager extraordinaire. 
As a core member of the DDA team, Cindy will be supporting the members of the Academy during the year to expand into their fullest expression of greatness. 
The DDA Academy is specifically designed to provide you with a solid foundation rhythm while also being flexible enough to meet your unique needs. The calendar follows overarching monthly themes based on the core DDA Modules with focused Master Classes for additional training and support.  All sessions are recorded.  There are plenty of ways to engage to the degree that you want, learn and receive support when you need it. 
DECEMBER
orientation / welcome
Year End Wrap Workshop

Winter Break
MARCH
Money
Implementation Session #1
Office Hours / CEO Session
MC:  Stress-free Year End Finances

JUNE
Brand 
Implementation Session #3
Office Hours / CEO Session
MC: Your Visual Brand Strategy
SEPTEMBER
Team
Implementation Session #5
Office Hours / CEO Session
MC: Build Your Rock Star Team
JANUARY
Foundation

Live Foundation Classes
Office Hours / CEO Session
MC: Transform Your Stores (EFT)  
APRIL
Product / Service 
Virtual Retreat #1 (90 Day Road Map)
Office Hours / CEO Session
MC: Simplify Your Products & Services
JULY
MARKETING / SOCIAL
Virtual Retreat #2 (Mid Year/90 Day Road Map)
Office Hours / CEO Session
MC: Customer Engagement Strategies 

OCTOBER
Foundation
Virtual Retreat #3 (90 Day Road Map)
Office Hours / CEO Session
MC: Raise the Bar

FEBRUARY
Foundation
Live Foundation Classes
Office Hours / CEO Session
MC: Feed Your Cells, Not Your Stomach

MAY
Message
Implementation Session #2
Office Hours / CEO Session
MC: Unleash Your Email Awesomeness

AUGUST
Integration & Play 
Implementation Session #4
MC: Play is The Way Home
Summer Break

NOVEMBER
Expansion & Celebration
Implementation Session #6
Office Hours / CEO Session
Wrap Party
 
HONOURED TO DANCE WITH THESE FOLKS...
Since working with Leah and implementing the DDA methods and tools I've become laser focused and more productive. The best part, though, is how I FEEL about my art practice and my decision to be a full-time artist. I'm learning how to work for myself, rekindle the love affair with my art practice, and hone in on those things that truly bring me joy in my life and business. The icing on the cake? A brilliant community of endlessly supportive, amazing entrepreneurs. The wit, intelligence, and generosity of the DDA Community knows no bounds.- Jody Macdonald, Visual Artist
Before working with Leah, running my business was overly stressful and time consuming. I struggled with shame that I didn't have "it" figured out. Leah's DDA process and tools helped me figure out the gaps and glitches that needed attention. More importantly, her approach helped me realize that we're all in a continuous state of refining our life and business, and it's a whole lot more fun to do that with self-compassion and within a great community of people who approach the journey in a similar way. On top of all that, the investment in working with Leah has paid off many times over through customers I've met within Leah's programs. - Tzaddi Gordon, Creative Director and Artist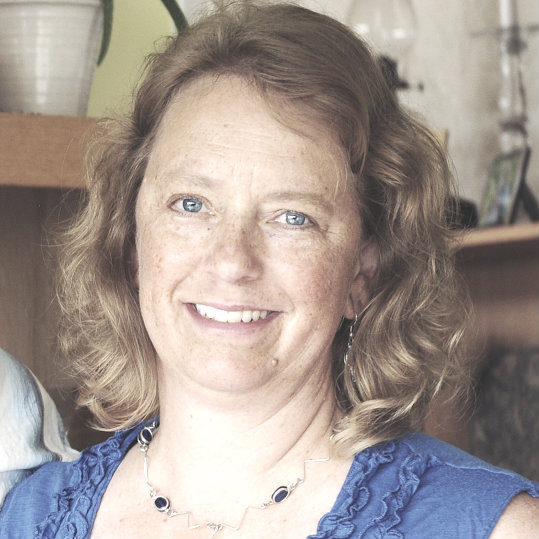 I have gone from a "shy", unsure person/ CEO to a confident lady/ CEO getting shit done!!! I no longer work those crazy hours; I am reaching my financial goals and I am excited every day to go to work.  I love working with Leah. She is very insightful and knowledgeable and the tools she has developed get you right to the core of what needs to be done to shift you to a place of success. Leah guided me to see what was always the next most important step in my process of establishing the strong foundation I needed to grow Tapestry Gardens successfully. My business is on track to successfully support me doing what I love to do and to be able to sell when I want to retire in 9 years. The best thing is how much happier and more confident I am. - Lorraine Caple, Tapestry Gardens
I was haphazardly running my growing business. My to-do list was a monster, I didn't complete projects to my satisfaction, my relationships and health suffered. I lacked confidence and was always second guessing myself. It has only been six months of working with Leah but the results are significant. My business has almost doubled in size! She has helped me create easy to navigate systems for every aspect of my company. I have organized my finances, built a training manual, a customer experience care package, a blog, an online shop and a brand aligned, social media platform. My personal growth has been tremendous. There is balance balance between life and work and I have time to take care of myself and nurture my relationships. - Tanya Droege, CEO, Sealuxe 
The mark of a great coach and teacher is someone who gives their clients tools to empower them to create their own success. The skills I've learned over the course of a very short period of time have been game changers. And ones I use on a daily basis. I wanted to to bring more ease and financial freedom to my life both in business and pleasure — all of which have come to fruition since working with Leah.  I increased my revenue by 25% and two things I had listed on my "$5 million / ideal life vision" both came to fruition. - Victoria Maxwell, Speaker and Wellness Warrior
In the 4 years I've been working with Leah I have completely revamped my business and my personal life.  I've turned my scattered,  distributorship business into a re-designed, internationally manufactured, stand alone brand that's exceeding expectations. And I've grown personally even more than I have grown professionally.  The best part is how I feel about how things are looking in the future.  For the first time I have the tools I need, a team to work with and  I feel supported. Leah is always there. DDA is a fantastic set of tools to rejig  your life and business with!  Ones that have included  ladders, kleenex, CEO shoes, and hot tubs! There has been some universal magic too! - Alex Anglin, CEO Puddlegear
I was tired of ignoring what my soul was whispering to me and I recognized it was time to invest in myself and dare to step up . I knew there was a book inside of me, I wanted to utilize my coaching and to share my Grandmother's legacy of intuition and Universal Law. Today I am weeks away from having my first book "The Grateful Jar Project" published. I now utilize my Life Coaching Diploma and have become an ordained metaphysical minister. Leah was an integral part of the unfolding.  There is a whispering in your Soul, that perhaps you have been trying to ignore. Isn't it time that you explored the possibilities?  Isn't it time to do something different? - Krystin Clark, Kaleidoscope of Soulful Shifts
When I began working with Leah, I had a very small private practice. I knew that I had to grow my business to create financial sustainability, but had no real vision of what this could look like. Leah helped me set priorities and introduced me to amazingly effective tools and methods. Leah has incredible intuition and I always feel completely understood. She's helped me to see my own strengths, and with her encouragement has facilitated my transition from clinician to businesswoman. I've boosted my confidence and my ability to "put myself out there". This year I am on track to earning triple my revenue from previous years. And the best part is that I have not had to sacrifice my health, time with my family, or time for myself. – Lisa Cytrynbaum, Speech-Language Therapist
The truth is that life is messy, imperfect and bloody hard sometimes. That part is not going to change. There's no magic pill that's going to land you at the end of the rainbow but there really is a different way - a better way to experience and create what you most desire. 
This path is yours to walk, which will require you to: 
Take radical responsibility for every experience and result in your life. 
Re-define what IS possible and deepen your devotion to making it happen. 
Spend time and energy to master the methods and do your work.
Say "no, thank you," to everything that isn't serving you.
Shift the stories that are blocking your success and get out of your own way. 
Get comfortable living outside your comfort zone which is where the magic happens. 
Take inspired imperfect action and do some things very differently – over and over again. 
Transformation happens in the moment by moment DECISIONS you make and ACTIONS you take that bring you closer to the life you want or further away... the choice is yours. 
I know it's a commitment. 
I'm asking you to be ALL IN and I'm going ALL IN with you! 
CHOOSE FROM THREE ACADEMY TIERS
TIER #1: 
Includes the full DDA Academy and everything in the program as described above and outlined below:
DDA Method Foundation Live Training
Business and Life Assessment Review w/ Leah
DDA Planner (hard & digital), Templates and Tools
DDA Business On Demand Training 
3 x Virtual Road Mapping Retreats 
Live Monthly Office Hours / Hot Seat Coaching w/ Leah
6 x 1/2 Day Implementation Sessions

10 x CEO Sessions

Wildly Supportive Private Community

Master Classes with Community Experts

Accountability Partner ( optional )

A few special surprises along the way 🙂 
THE DDA ACADEMY WILL RE-LAUNCH 
IN JANUARY 2019. 
If you want to explore other options of working with Leah, email us at leah@leahgoard.com. 
And check out THE DDA METHOD FOUNDATION TRAINING SERIES LAUNCHING NOVEMBER 2018. 
TEAM MEMBER BONUS: (Value $3,564)
There's tremendous power in doing work with another highly invested human who is also focused on your business and world, which is why when you join The DDA Academy you are invited to have your business partner or a key team member join Tier One with you without any cost. 
This is not a standard "two for one"  kind of deal but an opportunity to bring that key person into the DDA Academy fold with you, so they will learn the DDA Method, planning tools, receive the training and support to re-invest that right back into your business. The ripple effect will also most certainly raise the bar in their own world.  
The Academy doors open in December and the official program launches in January. However, as soon as you register, your journey begins and you will receive an invitation to join the private FB Group, access to the DDA Academy Platform and your welcome package and and invitation to join the YEAR END WRAP.    
The DDA Academy is designed to be an intimate, personalized group experience with a tight community, while holding a large enough space for individuals to connect with and expand their network and access to resources. Therefore, registration will be limited to a maximum of 50 people.   
YES. The program is structured so that you have onging direct access to Leah through several touch points. The Live Virtual Retreats, Office Hours, Implementation Sessions, CEO Sessions and through our Private FB Group. If sensitive or confidential questions or challenges arise, you will always have the option to send a direct email to Leah for support. In Tier 2 and Tier 3 you have the option of working directly with Leah through individual strategy sessions which are one - one private sessions. 
The DDA Academy, methods, training and tools are designed to teach you foundation principles and strategies that work and have been applied to small and medium sized businesses in a wide spectrum of industries. Business owners and entrepreneurs share consistent and common universal challenges regardless of the type of business that they are in. Challenges such as effective strategic planning, work / life harmony, time and personal management, barriers to success and so on. The program is designed to meet those challenges and provide you with the skill set and mindset for long term success.  
The truth is that the work that you will be doing in the DDA Academy is work that needs to be done. It's the kind of foundation work ON your business and life that is NOT getting done and is costing you countless hours, money and energy. The DDA Method, planning system and tools are specifically designed to help you be more productive, get better results and thrive in your life. The DDA Academy structure is specifically designed so you stay focused on your priorities.  You will participate in the different sessions based on what you need as well as take the on-demand training and master classes when it makes sense for you. On average, you can expect to commit to between 1.5 hours - 3 hours per week. Less on weeks that you are implementing IN your business and more on weeks that you are opting to learn new skills through the training and creating strategies to FOR your business.  
The DDA Academy is designed for small business owners, solo-preneurs and entrepreneurs. Or for those who may be wanting to turn their hobby or side project into a business or launch a new venture. For those who do not fall into one of these categories and are looking for personal development only, there is another program in the works for late 2018 so stay tuned. And if you are still not quite sure if the DDA Academy is a fit, please book a call with Leah to clarify. 
The DDA Academy is specifically designed so that you can participate as much or as little as you want within the group. Everyone's time, desire for engagement, energy and capacity is deeply honoured. The DDA Community is known for it's warmth and respect for everyone's unique needs and attracts both introverts and extroverts alike. The DDA Method and DDA Academy is structured to support you and in the process enhance your energy so that you thrive. 
Yes, absolutely. When you sign up, you have the option to have a monthly payment plan or pay in full. 
There will be an alumni formed at the end of the year and you will be invited to join the 2019 DDA Academy in this capacity so you can continue your work and be fully supported. 
Possibly. There is one other launch window for later in 2018 however, the decision has not been made. My focus is 100% on the success of the Academy members who say YES to joining and launching together this January.  
When you sign up for the DDA Academy, you are expressly committing to the full year of the DDA Academy. There are a limited number of spaces and in holding the space and providing the services within the DDA Academy, as a result, we do not offer refunds. All of your questions will be answered prior to joining the DDA Academy so you will make an informed decision based on your needs. 
On very rare occasions, there are extenuating circumstances that arise for clients and members. If such circumstances happen, in alignment with the integrity of our company, the situation will be evaluated and of course taken into great consideration whether the continuance of the program is a fit.   

If you have another question or you're not sure if The DDA Academy is right for you at this time, I'm more than happy to connect! Please send me an email at leah@leahgoard.com.