These free resources below will help you say YES to more of what you want in your world.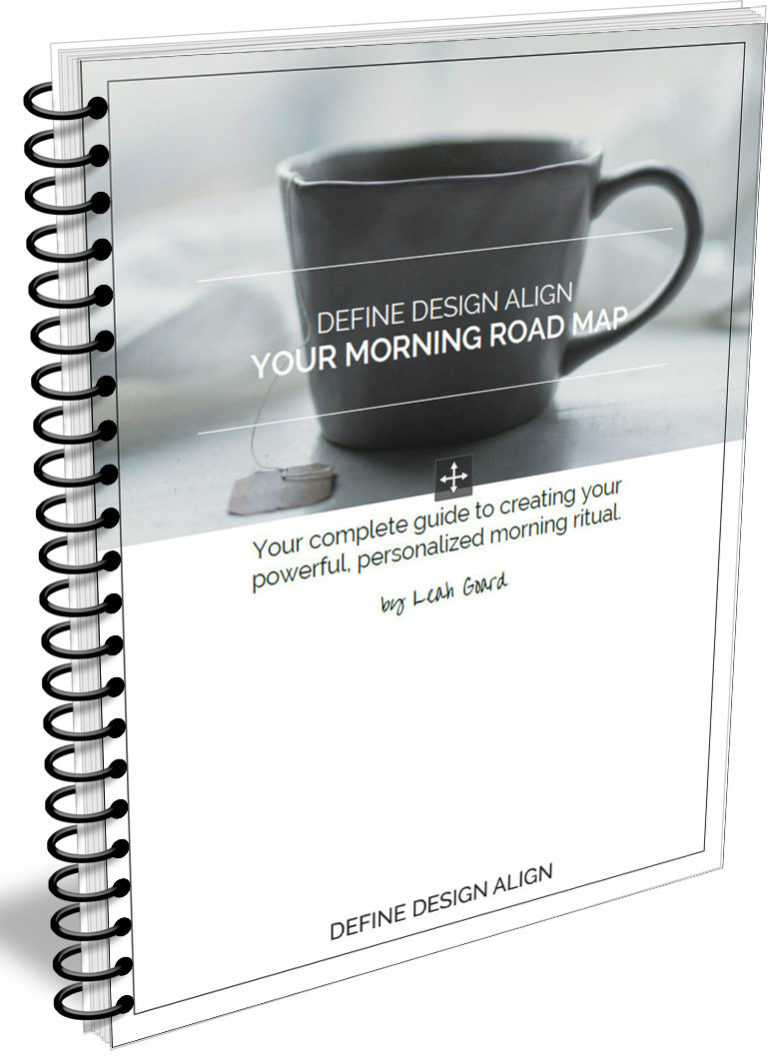 YOUR FREE MORNING ROAD MAP!
How you wake up in the morning determines the outcomes for your day, which drives your weeks, and months and years. How you wake up in the morning is in essence how you live your life!
As simple as it is, the ripple effect of having a morning ritual is by far one of the most powerful things you can create!
BUT you don't HAVE to meditate for 2 hours every morning to be happy and productive. You just need to figure out a powerful, personal morning ritual that works for YOU! 
 This short, powerful little guide and workbook only takes 20 minutes to read and complete and will help you create the foundation to get the most out of each day!  
Please note that when you sign up for the Morning Road Map you are opting into our main Define Design Align mailing list. You may of course easily unsubscribe at anytime. 
JOIN THE DO SOMETHING DIFFERENT CHALLENGE! 
If you want a different experience, then you're simply going to have to do something different. 
Maybe your life feels like Groundhog Day and you're struggling to get out of the loop.  
Maybe it threw you a big curve ball and you're starting to put the pieces back together. 
Or maybe you have a desire to re-light that spark to experience more creativity and joy in your work and life.  
If any of these ring true... this challenge may just be an awesome thing for you to do! 
CLICK HERE , grab the guide and check out the details (No opt in required)  
You are the only one who has the power to write your story.