Design a thriving, sustainable business,
and a life you love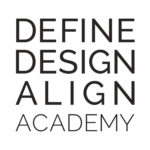 designed for you — a discerning, intuitive entrepreneur who's ready to become the architect of your business and life
You have a vision of a thriving business but no time to create a plan so you're spinning in the daily grind.
You're overwhelmed with decisions so you don't know what to do next — build a new website, raise your rates, or hire an assistant.
You're in the closet with your finances and stressed about money so you can't make solid financial decisions with confidence.
You're spending most of your time on things that are not your strengths so the tech challenges, staff issues, and the hours of DIY learning are sucking the passion out of you.

You're brilliant at what you do but you can't seem to articulate a clear enough message so you're not attracting your ideal clients.

You're stuck with outdated limiting stories about the money you can make and what's possible for your business so you keep sabotaging your success. 
You're deflated from the unprecedented roller coaster of this last year and tired of doing it all on your own! 
You know there must be an easier way.


What if it was possible to redesign your business so that it
truly supports the life you want to live? 
Imagine...
Having a clear vision and strategic customized plan that's deeply rooted in your core values so

 y

ou can make decisions with confidence and get things done.
Building your business foundation, organizing your systems, and having a team so you spend more of your time doing what you love.
Designing a profitable business that reflects the value you deliver — serving your clients and customers better, and hitting your revenue goals with ease.
Creating a powerful brand and message that clearly articulates your brilliance so that you become magnetic to your ideal clients.
Shifting your limiting stories so you finally end the struggle to create real, sustainable freedom.

Having a weekly routine that you love and clear boundaries so you spend more time enjoying your loved ones and your life.

An intimate 12-month mastermind experience focused on building the architecture of your thriving business and life. You'll receive business training, laser-focused strategy and coaching, skill development, and implementation accountability...
so you finally step into the driver's seat.
WHAT YOU RECEIVE:
The DDA Core Curriculum: Knowledge and skills to effectively grow your business. Understand all the moving parts of your business and the foundation strategies of the essential business pillars. 
Live Coaching Calls:  Immediate answers to your pressing questions. Structured hot seat coaching and strategy circles with Leah, the DDA team, and your peers.  
Implementation Sessions: Taking action is the cornerstone of your success.  Co-working sessions with built-in feedback, support, and accountability so you get things done! 
Monthly Road Mapping Sessions & Planning Retreats: Have customized plan and flexible planning method to follow! Dynamic sessions designed to build your plan and keep you fiercely focused on your highest priorities.
Quarterly Check Ins: Direct coaching and accountability to stay on track.

Every

 90 days you'll submit a check in to ensure that you have the strategy and support you need.

Personalized Feedback: Never get stuck on what to do or write again. You will submit pieces of work for review and feedback such as: your offer, a sales page, your new logo, or your newsletter.  
Private Community and The DDA Network:  You are not meant to do this alone!  Join like-minded, heart-centered peers empowering and celebrating each other. This is where ideas gain traction, referrals are found, deep friendships are born, and magic happens.
The entire business development training and templates, over 12 hours a month of direct live strategy and support and 10 hours of personalized feedback and one-one strategy!
Because we know what's required to truly transform your business!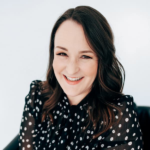 Working with Leah in the DDA Business Academy has up-leveled all areas of my life. I've increased value delivered to my clients and revenue and I've started pursuing things I love again. If you're ready to get serious about your business, this is it! - Victoria Gazeley Web Designer and Online Strategist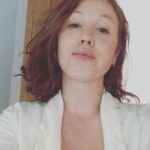 I can't recommend Leah and The DDA Business Academy enough and I do every chance I get. I'll never forget the day I called Leah overwhelmed with running a small business on my own. That call was the best thing I ever did for my business. I now feel empowered and fully aligned in my work. - Julie Starsage, Acupuncturist 
This is the game changer you are looking for. Leah Goard and The DDA Business Academy have transformed how I work in the world. I have accomplished many things because but most profound was the reclamation about money. You can't be anything but successful when Leah's in your corner.  - Cindy Stockdale, Energy Artist  
THE DDA ACADEMY CURRICULM 
If you've ever struggled to figure out why your business is not thriving, how all the moving parts fit together and what you should do next — you're not alone!
THERE ARE SIX CORE PILLARS THAT ARE KEY TO YOUR SUCCESS. But unfortunately, many programs focus only on one or two core pillars (like branding and marketing) and if the other pillars in your business (like your financials, pricing and service structure) are not rock solid then your business can't thrive — and neither will you.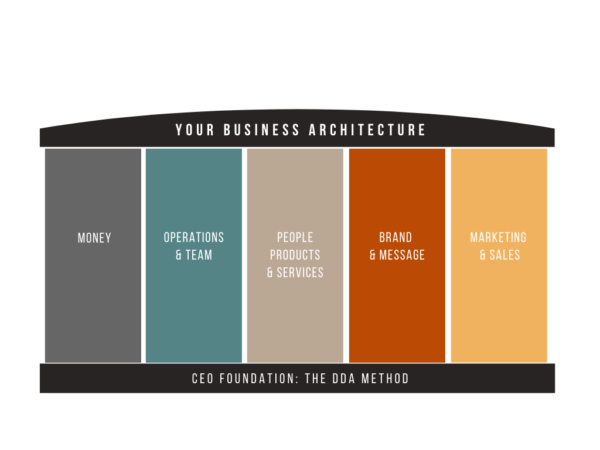 WHAT MAKES THE DDA BUSINESS ACADEMY DIFFERENT
is that you receive the blueprint for strategically designing the ecosystem of your business AND receive a massive amount of direct guidance, coaching and implementation support.
THAT'S WHEN EVERYTHING ALIGNS, BECOMES PROFITABLE
AND GETS SO MUCH EASIER AND MORE FUN!
*Each comprehensive training includes workbooks, specific how-to videos, copy
and paste templates, and tools.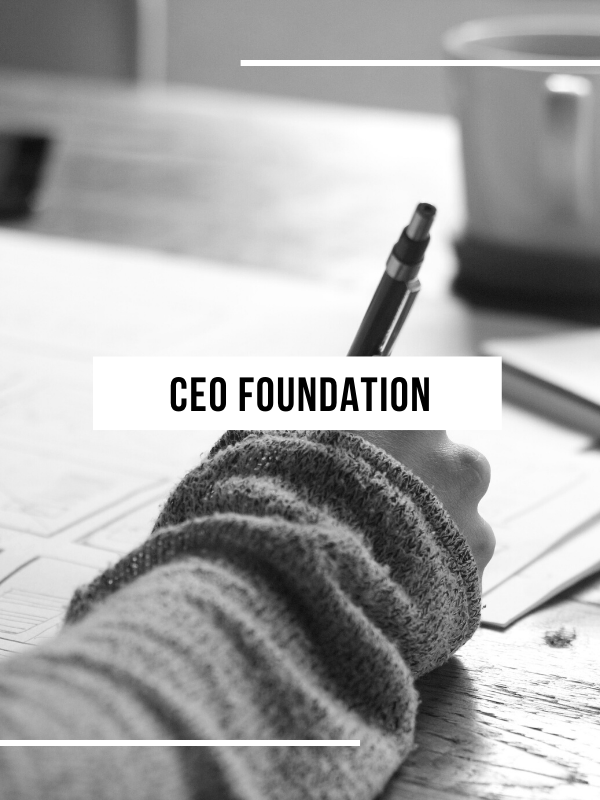 PILLAR 1: THE DDA METHOD AND PLANNING SYSTEM
Step into an expanded vision of what's possible for you

Strategically design your business and life

with a concrete plan

Craft your new empowered schedule so you reclaim your time 
Shift your limiting stories so you get out of your own way 🙂  
Identify and implement systems, support, and new habits so you get consistent results
Integrate new measurements of success and the power of celebration 
Included: The exclusive digital and hard cover DDA Planner
PILLAR 2: YOUR MONEY 
Finally figure out your business financials so you feel empowered with your money     
Define your next level of success and design your revenue map 
Shift your money stories so you stop stressing and start experiencing abundance immediately
Know and track your numbers so you can make smart, strategic financial decisions with confidence
Stop de-valuing yourself and your work, change your pricing strategy, and reclaim your power
Establish money systems, habits, and rituals so you stay on track 
Included: Master Money Cashflow Templates, Revenue Map,  Monthly Money Road Map, and additional financial resources.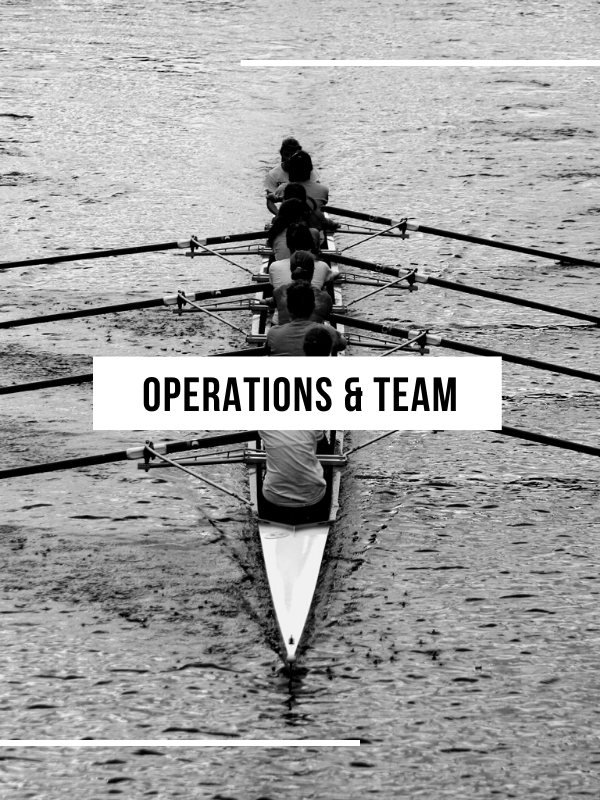 PILLAR 3: YOUR OPERATIONS & TEAM
Understand your business systems so you know where to focus first
Create and implement new policies and procedures to streamline your business
Create a standard operating procedure manual so your business runs smoothly 
Understand your strengths and what your role REALLY is so you can build out your team
Create an organizational chart  (YES, even solo-preneurs need this)
Create roles and job descriptions to support your business growth
Included: Business Systems Checklist, SOP Template, Chart Templates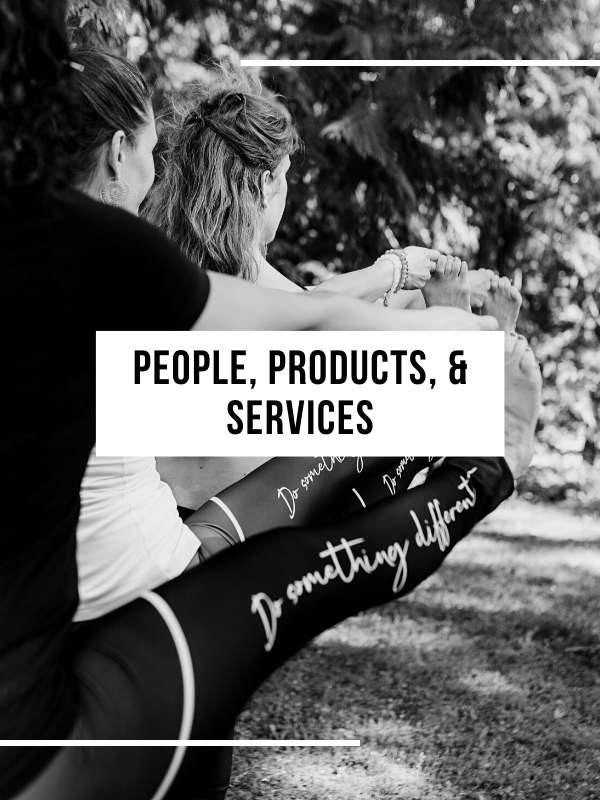 PILLAR 4: YOUR PEOPLE, PRODUCTS, & SERVICES 
Design your business model so you spend more time doing what you love
Get crystal clear on your ideal client so you can deeply serve them
Understand your customer journey and create offers that extend the lifetime of your clients 
Simplify and structure your offers - courses, packages, and products so they leverage your time
Price your offers so that they are in alignment with the value delivered
Serve your clients better while generating more revenue
Included:  Ideal Client Avatar,  Product Service Design Templates, Group Offer & Course Design 
PILLAR 5: YOUR BRAND & MESSAGE 
Understand the essential elements of your brand so you show up with confidence 

Increase your brand positioning and consistency 

Create your Brand Style Guide so you know exactly how to create consistently powerfully market your business (SUPER valuable and makes EVERYTHING easier) 
Understand the REAL transformation you're providing so you can clearly articulate your message
Write your brand promise and unique compelling story so you expand engagement with your potential clients 
Included: Brand Style Guide Template (Canva) and training videos, Brand Checklist, Brand Strategy Workbook, Brand and Website Planner
PILLAR 6: YOUR MARKETING & SALES
Identify your real marketing barriers so you can find the right solutions
Use marketing strategies that you actually feel good about 
Create a simple, powerful content marketing plan, editorial calendar and social media schedule that's easy to use  
Implement value based marketing campaigns to build your list  
Create marketing assets to make it easier to share your work 
Create website pages and emails using copywriting that inspires action with integrity  
Included: Marketing Plan Template, Content Planning Guide & Template, Social Media Scheduling Template, Instagram Training Bundle with Jennie Biltek, Launch Marketing Training & Templates, Launch Email Sequence Templates, Website Copy Templates, Social Media Templates  
Joining The DDA Business Academy is the best decision I have made and I would not be where I am today without it, Leah, and the DDA Community.  It has provided me with new skills, knowledge and tools. Leah's compassion, empathy and ability to recognize the things holding me back and help me to move past them is a true gift and the incredible community supports and inspires me everyday! - Donna Hall, Executive Career Coach
Hands down, working with Leah and being part of The DDA Business Academy has been a game changer, both for my business and for me personally. What really makes working with Leah special is the way she generously supports her clients. She has helped me move big rocks in my business and supported me through some of the hardest months of my life. My best piece of advice is to consider this program. - Karla Shields, CEO, The Seasoned Kitchen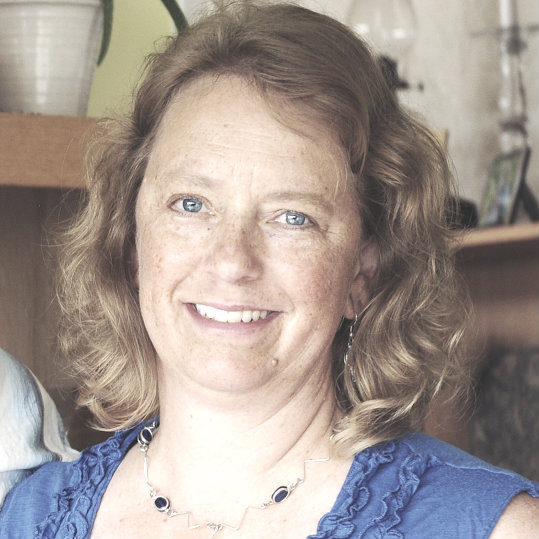 I'm exceeding my financial goals and I am excited every day to go to work. The DDA Business Academy and Methods get right to the core of what needs to be done to shift you to a place of success. I have gone from a "shy", unsure person to a confident CEO getting shit done! I no longer work crazy hours.  The best thing is how much happier and more confident I am. - Lorraine Caple, Tapestry Gardens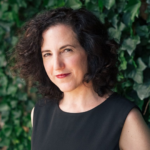 The DDA Business Academy and Method has been a game-changer. In less than a year, I completely re-branded my business, created my new website, increased my social presence and launched my new online program with huge success. - Stephanie Wood EFT Specialist and Master Trainer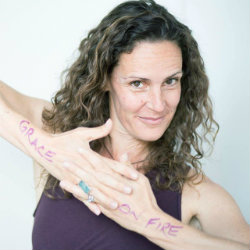 Leah and the DDA community have been instrumental in having created my business and life that I love. I would not be where I am without her fierce devotion to my process and journey. You'll receive everything you need to take you straight into your powerfully aligned business and life.   - Tanis Frame, Leadership Coach, Thrive Catalyst, Play Evangelist 
The DDA Academy is a life changing curriculum.  The support, accountability, and strategies inspired me to deeply expand my vision and supported me to launch The Grateful Jar Project and positioned me for success. Leah was an integral part of the unfolding.  - Krystin Clark, Best Selling Author, Award Winning Speaker
Leah is deeply committed to the women in the DDA Academy succeeding on their own terms. Not only does she provide proven methods for the development and growth of your business, she's interested in supporting you as a woman, mother, partner, friend, and community member. - Jennie Alexis Multi-passionate Creatrix
The investment in The DDA Business Academy and working with Leah has paid off many times over. My business was stressful and I struggled with shame that I didn't have "it" figured out. The DDA Business Academy helped me understand the gaps and also realize that we're all in a continuous state of refining our life and business.  - Tzaddi Gordon, Creative Director and Artist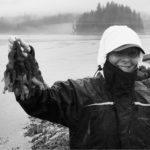 After only six months working with Leah – the results are significant. My business almost doubled! She helped me create easy to navigate systems for every aspect of my company. I organized my finances, built a training manual, a customer experience care package, a blog, online shop and brand aligned  social media.   - Tanya Droege, CEO, Sealuxe 
I increased my revenue by 25% and two things I had listed on my "$5 million/ideal life vision" both came to fruition. The skills I've learned over the course of a very short period of time have been game changers. I wanted more ease and financial freedom into my life and business — all of which have come to fruition.  - Victoria Maxwell, Speaker and Wellness Warrior
This year I am on track to earning triple my revenue from previous years. The best part – I have not sacrificed my health, time with family or for myself.  I knew that I had to grow my business to create financial sustainability, but had no real vision of what this could look like. Leah and The DDA Academy helped me to transition from clinician to businesswoman.  – Lisa Cytrynbaum, Speech-Language Therapist
Working with Leah through The DDA Business Academy I completely revamped my business and my personal life.  I turned my scattered distributorship business into a re-designed, internationally manufactured, stand-alone brand that's exceeding expectations. The DDA Methods are a fantastic set of tools to rejig  your world with!  - Alex Anglin, CEO Puddlegear
After years of waiting, I successfully launched and filled my online signature program and reached my revenue goals! The training, support, guidance and accountability inside the DDA Business Academy has fundamentally helped me to change the way I show up. run my business and live my life.  - Terri Cramb, T Fit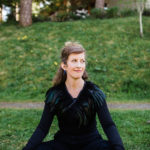 Leah challenged me to dig deep and create a business that aligns with what feels authentic for me. I've changed my relationship to work, have total clarity in my vision, and the next steps to follow are the ones that light me up!  - Amy Kubanek, Creative Body Coaching
THE DDA BUSINESS ACADEMY INCLUDES
The DDA Method Training and Planning System ($600)
The DDA Planner (Digital & Hard Copy) ($90)
The Entire Business Training ($4500)
Monthly Road Mapping Sessions ($1500)
Bi-Weekly Group Coaching Calls ($2500)
Weekly Implementation Sessions ($2500) 
Mid Year Road Mapping Retreat ($300)
Annual Year Road Mapping Retreat ($300)
Quarterly Check In ($400)
Personalized Feedback ($750)
12 Months of Coaching & Access to Leah ($5500)
Wildly Supportive Private Community (Priceless)

A few surprises along the way
---
TOTAL VALUE
Over $20,000
Your investment is a fraction of this  
SIGN UP BEFORE DECEMBER 31ST AND RECEIVE
BONUS #1: 1:1 PRIVATE LAUNCH CALL ($550)
(Strategy Call with Leah to support your your customized road map)
BONUS #2:  2 x 30 MINUTE STRATEGY SESSIONS ($400)
(Direct private coaching & strategy when you need it)
12 Monthly Payments of
$447
Price in CAD or USD based on location
Pay in Full
$5247
Price in CAD or USD based on location
If you have another question or you're not sure if The DDA Business Academy is right for you at this time, I'm more than happy to connect! Please send me an email at leah@leahgoard.com. 
The truth is that life is messy, imperfect and bloody hard sometimes! That part is not going to change. There's no magic pill that's going to land you at the end of the rainbow but there really is a different way — a better way to experience and create what you most desire. 
This path is yours to walk, which will require you to: 
Take radical responsibility for every experience and result in your business and life
Re-define what IS possible and deepen your devotion to making it happen
Spend time and energy to master the methods and do your work
Say "no, thank you," to everything that isn't serving you
Shift the stories that are blocking your success and get out of your own way
Get comfortable living outside your comfort zone which is where the magic happens
Take inspired imperfect action and do some things very differently – over and over again
Transformation happens in the moment by moment DECISIONS you make and ACTIONS you take that bring you closer to the life you want or further away... the choice is yours. 
I know it's a commitment. 
I'm asking you to be ALL IN and I'm going ALL IN with you!