Design a life you love and a business that supports your definition of success

There's an intense moment of friction – a distinct combination of fear and excitement that you'll experience when you know it's time to do something different.
Yet you don't always know exactly what that is.
Whether you're a retail business owner, bestselling author, high-performance entrepreneur, healer, world-class artist, lawyer, real-estate professional, marketing maven, yogi or designer....
your desire for greater freedom is precisely why you're here.
More time, energy, focus, financial independence and creative capacity.
Welcome!
You're absolutely in the right place.
I knew I didn't want struggle for years in building my business,  and working with Leah was my express ticket past all of that. Her encouragement and at times, tough love has opened doors for me that I never knew I could get to, let alone walk through gracefully.
— Lindyn Williams
THE DDA BUSINESS ACADEMY
The business mastermind program that teaches you how to become the CEO, gives you the training to strategically design the ecosystem of your business and gives you a massive amount of direct guidance, coaching and implementation support.
THE ENTREPRENEURS' MONEY IMMERSION
A deep dive into your money that includes a profoundly effective 7 step process that teaches you how to shift your relationship to money, understand your numbers and create money habits that keep you on track!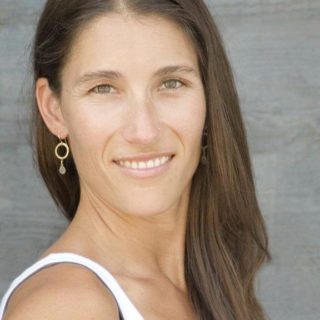 Leah has an incredible way of hearing and seeing between the cracks of the internal chaos one may have in their business!! Leah is the best money spent in developing and organizing any busy business! – Katherine Denham,  Kalijo Pilates
I've paid a pretty penny for business coaching and sometimes it felt like they completely missed seeing what I was about, or what would work for my business. With Leah, I was heard, seen, understood and then offered coaching, and business strategies that were inspiring to implement, that felt in complete alignment, and that actually paid off very quickly! – Tia Kelly, Creator of Epic Life Maps, co-founder of Global Sorority
In less than a year, I completely re-branded my business, created my new website, increased my social presence, and launched my online program with huge success. - Stephanie Wood EFT Specialist and Master Trainer 
AN HOUR, A MORNING OR A DAY WITH LEAH
Workshop attendees love Leah's authentic, emotionally engaging, and humorous speaking style. Her gift of sharing makes her presentations a powerhouse of in-depth solutions, insights and ideas as she maps out actionable steps ensuring participants always know the critical answer to the inevitable question, "Now what?"
Core speaking topics include:
Define, design & align your life: calm the chaos & transform your experience at work, home & play
Creating a planning rhythm that rocks; keys to managing your business, life & your time
The Myth of Transformation; how to transform your world one decision at a time.
Whether you are looking for a keynote speaker for your event, an addition to your staff training day, or want to provide in-depth training within your company or organization, Leah will bring tremendous value.
"With senior management and clerical staff in the room, Leah met everyone where they were. There was so much information and tools packed into our full-day training and Leah was fantastic in keeping our gregarious bunch engaged. Everyone came away feeling  ready to implement their new skills the next morning both in their work  and home lives. Thank you again!" - Tina Perreault, Treasurer, Sunshine Coast Regional District
"The day was practical, enlightening and enjoyable. I would highly recommend Leah's programs to companies and busy professionals that need to step back from their day-to-day activities to see the big picture and direct their businesses and lives in a way that will help them achieve their goals and dreams." - Alan Stewart, Managing Director, Prudential Sussex Realty
If you are interested in having Leah speak or facilitate one of your events, please send an email to receive her speaker's kit.
THE DDA GUIDE TO JOURNALING
A unique, simple practice that has the power to significantly shift the way you feel, spark creativity and help you reach your goals.
*Plus, you'll receive dispatches with valuable insights, tools, free guides and good stuff!