Welcome!
I'm delighted to have you join our YEAR END WRAP! 
Before you dive into the details, please take a moment to acknowledge your decision to say YES to giving yourself a chance to pause, honour your lessons learned, celebrate your high fives, and clear your path for the year ahead! 
On this page, you will find everything you need! 
Please bookmark this page so you have easy, instant access. 
If you have any challenges or questions, please email me directly at leah@leahgoard.com.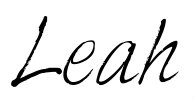 Make the decision right now to commit wholeheartedly to blocking out the time and space that you will do your Year End Wrap. It's 60 minutes of completion and clarity.
Mark your calendar for the day and time you will do this work. Remember - the hardest part is not the work itself but sitting down to get it done.
Watch the video and download your Year End Wrap Workbook. You can watch the full video and fill out your workbook after or pause the video and fill out the workbook while watching it. 

***You can speed up or slow down the video by clicking the gear in the right hand corner. 
YOUR WORKBOOK & THE SHIFT METHOD
WORKBOOK: 
You have two choices for how to complete the workbook. You can either print your workbook and hand write your answers OR you can use the editable digital version.
YEAR END WRAP WORKBOOK (PDF) - Download and print the document to hand write your answers. This is the best method for writing your answers as you watch the webinar. Pen to paper may also help you tune deeper into what is being called forward.
YEAR END WRAP WORKBOOK Editable  - Download and edit the document on your desktop. This is an option if you prefer a digital copy and to type directly into your document.  *IMPORTANT* Please download the file and save on your desktop. THEN RE-OPEN to edit. If you do not do this, your content will NOT save. Do a quick save test before filling out the whole document!! 
LINK TO THE DDA SHIFT METHOD WORKSHOP.